It gets hot in Georgia, and we want to deliver you the greatest product we can, Yancey Air is a program that installs air conditioning units inside of buses. 
View some of our work and options below.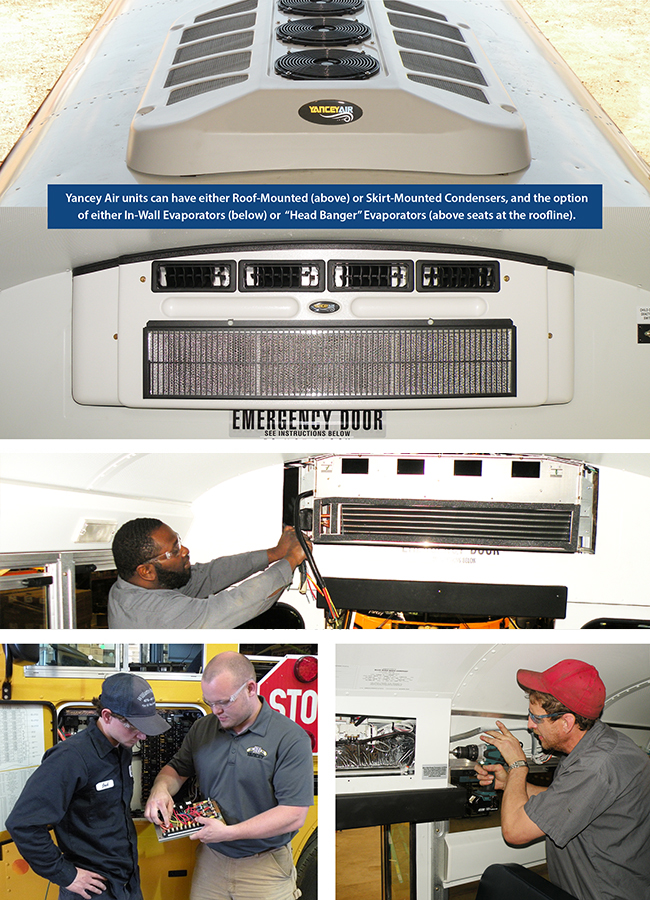 Fill out the Air Conditioning System Application to get a quote and start the process for cool air!