Yancey Bus was named "2017 Dealer of the Year" by Blue Bird at the company's 2018 Dealer Conference.
Yancey Bus Named Blue Bird's 2017 "Dealer of the Year".  This marks the Second time a Georgia dealer has won this award from Blue Bird, and is special as Blue Bird's world-wide headquarters are located in Fort Valley, Georgia.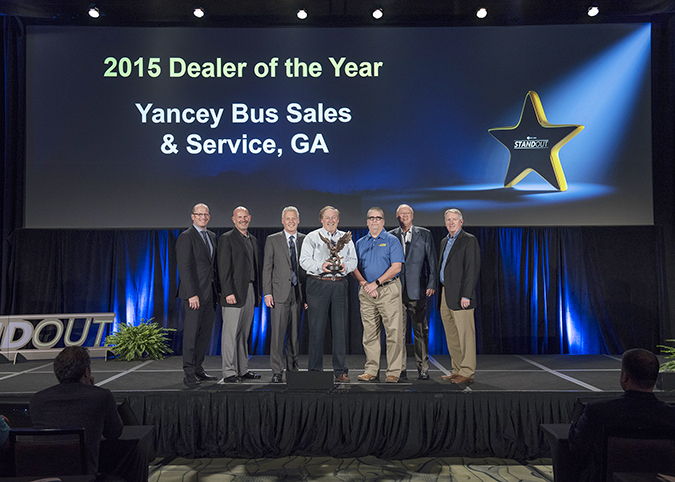 Yancey Bros. Co also won "Dealer of the Year" in 2015.
Yancey Bus went up against some heavy hitters in the Blue Bird dealership organization, and were awarded the "Dealer of the Year" award based on a list of achievements that included:
  • Yancey Bus has become a perennial market share leader.
  • Yancey Bus participates in all Blue Bird programs.
  • Achieved 190% of sales forecast.
  • Achieved 118% of parts quota.
  • Serves the latest service footprint in PMA.
  • Has a business model focused on being #1 in Parts, Sales and Service.
"Winning this award speaks to the teamwork Yancey has exhibited this past year," added Terry. "We are proud to represent a company (Blue Bird) that keeps the most important thing in mind as it builds one of the safest products in the world . . . our children!"